The primary reason why most people are unable to make any reasonable progress in their finances is not that they are lazy or lack money-making ideas. Instead, the real reason could be the negative money mindset they have.
There is a famous saying – if you can't imagine it, you can't be it! Whatever we become in life today starts from our mind. Our mindset is more important than we can imagine.
Therefore, we need the right mindset to shape our lives. So, let us cut to the chase with these 55 affirmations for money and success.
What are Affirmations?
Affirmations are things you say to yourself over and over again. The more you say them, the more you start believing them. And when you think you can do anything, there will be no one stopping you from achieving that.
Life itself has proven that we are the biggest enemy of our own progress. Often, we use the wrong choice of words ourselves. And somehow, we have managed to convince our subconscious minds of those negative beliefs.
Thankfully, you can motivate your mind with these Affirmations for Money and Success. Let's get started!
55 Affirmations for Money and Success.
1. Money is attracted to me effortlessly and easily.
This is the first thing you need to believe. The universe is governed by laws and principles. It would help if you said that as many times as possible to activate a financial pull in your direction.
2. I let go of every resistance that will obstruct me from attracting money.
There is more to life than meets the ordinary eye. One or more unseen forces could prevent money from coming your way, and saying that affirmation can help you pull down such resistance.
3. I am open to receiving unexpected money.
It's okay to work hard and earn every cent that comes your way. But you will be making a mistake if you think that is the only way to get money. So be open to unexpected money.
4. The more joyful I am, the more money I make.
This is one of those affirmations for money and success only known to a few people. You need to be happy to command a certain amount of wealth.
5. Wealth flows into my life constantly.
While it is true that nothing lasts forever, believing that wealth flows into your life constantly can ensure you always have the right money connections.
6. I attract money for the sake of others.
Nothing is as beautiful as believing that you are attracting money so you can become a help to others. Say this to yourself and believe it too; things will work out exactly as you have said.
7. I will get all the riches I want with time.
The difference between a successful man and someone struggling is time. Unfortunately, most people are unaware of this truth, which is why they get involved in shady deals just to make money. At the right time, you will become rich with hard work.
8. I will become wealthy someday.
The journey of a thousand miles starts with a single step. Regardless of where you may find yourself today, it is fine to assume you are on your way to becoming wealthy.
9. All the resources required to build wealth are just around me.
A lot of the big names we hear today made their wealth by taking advantage of the opportunities around them. But, without the right mindset, you would be blinded to such opportunities, which is why affirmations for money and success like these are vital.
10. I allow the force of prosperity to flow toward me.
We can reject wealth in various ways without knowing. To become prosperous, you need to align your body, soul, and spirit with the force that brings prosperity. Manipulate the energy dynamics around you by saying this as much as possible.
11. I am capable of achieving my Money Goals.
We all have different money goals and hope to achieve them someday. However, it is one thing to passively believe you can meet your money objectives and another to really think you can do it.
12. I'm capable of handling vast sums of Money.
Some people wish they can be wealthy, yet they are not sure about handling large sums of money. If you are afraid of handling huge sums, it's a sign you need more time to be ready for riches. Change that mindset by reciting these affirmations for money and success.
13. I believe in financial freedom.
Money is important, but financial freedom is of more significance. Our perspective of financial freedom helps to shape how we approach life from a financial standpoint. For example, this is what determines whether you prefer to spend the rest of your life working for someone instead of being your own boss.
14. My ability to manage and grow money gets better each day.
The importance of money management skills must be considered, if you truly want to become wealthy. You can only get there when you keep improving your money management skills.
15. My expenses are never higher than my income.
Affirmations for money and success like this one is crucial to being wealthy because they remind you that you must never spend more than you earn. In other words, you need to have healthy spending habits if you plan to become rich.
16. Money is a slave to me and not the other way around.
You cannot be rich if you remain a slave to money. That is not the attitude of someone who wants to become rich. Be ready to take risks if you wish to walk the path of greatness.
17. I can tackle all money obstacles.
Life is never devoid of challenges. Money obstacles are ever existing. So, you need to make up your mind to tackle all the challenges as they come. Because that is one of the attributes of a goal-setter.
18. There is always a positive you can take from every situation.
Likewise, there is always a silver lining in every dark cloud. This saying is also true with money situations.
19. I have all that it takes to be financially successful.
Never for one second think any less of yourself. You are just as good as any of the wealthiest people out there.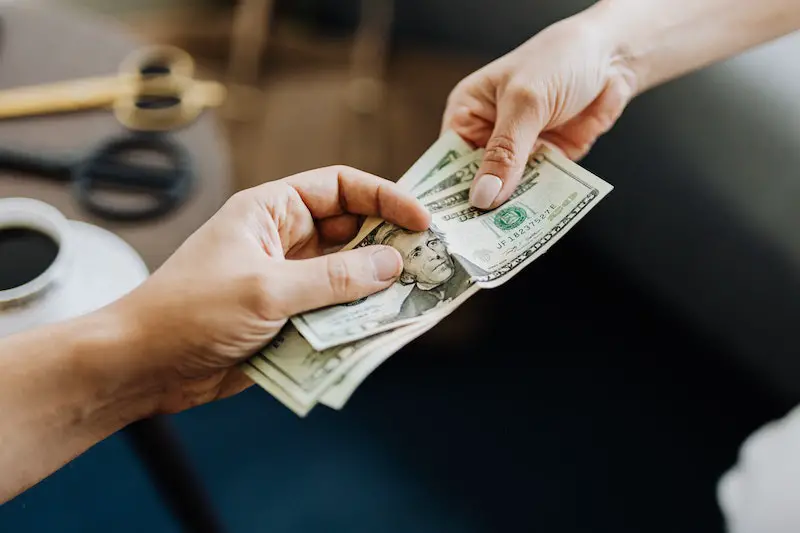 20. If I work hard, I can make my financial dreams come true.
There is no limit to how successful you can become. The key to success is hard work, and you have it locked inside you.
21. I can control my spending.
There is this natural thinking that you don't have any choice but to spend according to your income. To an extent, it is true. That said, it is up to you to control your spending.
22. My debt cannot overwhelm me.
It is wrong to assume that your debt can control you. You can manage your debt by employing the right financial strategies. There are so many ways to offset your debt without having sleepless nights.
23. I can stick to a budget.
Reckless spending is what has prevented many people from reaching their financial goals. It will be impossible to enjoy true financial success without a proper budget.
24. I'm good at saving money.
You also need to be an expert in saving if you hope to be rich anytime soon. Learn how to save a fixed percentage of everything you earn today.
25. I can be debt-free.
You can be determined to live a debt-free life. It is all about being determined and focused. Organize your life well to see how you can offset your debt as soon as possible.
26. Every cent saved takes me closer to my financial destination.
Saving can be difficult when you are the type that spends on anything you see. Little drops of water make a mighty ocean.
27. I am worth more money.
Your true worth is more than what you have today. It is possible to earn more money. Earning more is possible as long as you put your mind to it.
28. I am open to new sources of income.
New opportunities to increase your income base will always come up occasionally. However, you can only explore such options if you have a flexible mindset.
29. I love what I am doing.
There is nothing like getting paid for something you already enjoy doing. You would not even realize how much time has passed by because you love what you do.
30. My income keeps growing bigger and bigger.
If your income remains static for an extended period, you will struggle with your financial goals. For instance, attaining financial freedom with such a status will become difficult.
31. My job allows me to achieve my financial goals.
You can also meet your financial objectives by doing a regular job. Even though that will be more demanding, it is also a means to achieve such goals.
32. My investments will bring me returns in several folds.
Every investment is important. Whether you invested in a business or helped someone in the past doesn't matter. Whatever you invest will come back to you. That's life!
33. I'm grateful for the opportunity to earn more money.
First, be grateful for what you have. Then, work harder and earn more. Follow that formula and enjoy more success in your finances.
34. Every money that comes my way helps me earn more.
It is not enough to earn more money. How you use that money is what matters. Don't just eat everything you get. Invest some of it.
35. Getting any amount of money is relatively easy.
You can earn any amount of money you want if you are willing to put in the hard work. However, every level of financial success comes with a price.
36. Skills and hard work are the gateways to wealth.
If you are extremely good at what you do, you will be recommended by everyone you work for. That is the origin of financial success.
37. I'm particularly excited about earning more money.
You have to be excited about the prospect of making more money. That will serve as your motivation to achieve your goals.
38. There is enough money to go around.
Money is never in short supply. There is enough for everyone on planet earth if we all work hard. So, always know that there is enough money for you.
39. I have excess money.
No matter how small your income may be, always paint that picture of someone with more than enough in your head.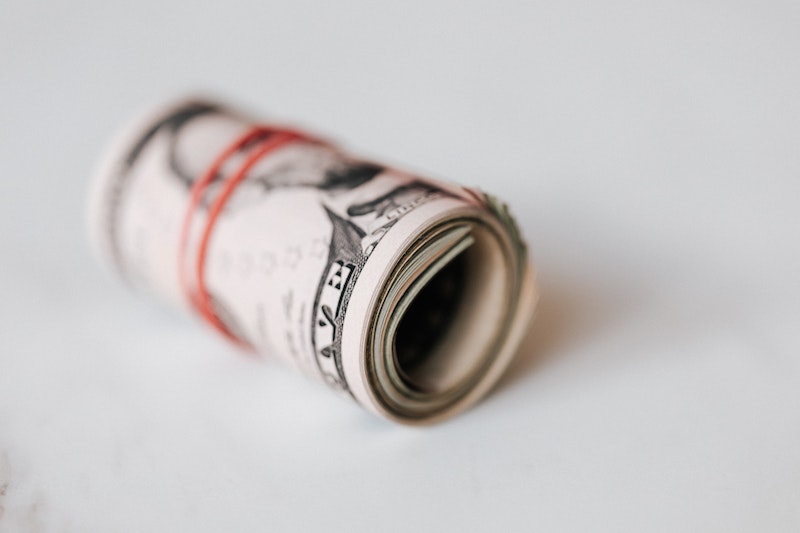 40. I can achieve financial freedom.
You will not only dream about financial freedom. You can also achieve it if you are ready to pay the price. Financial freedom is not for a select few.
41. I have all the money I need to enjoy my daily life.
Financial freedom starts with how you foot your bills daily. Are you struggling with your bills? Otherwise, consider yourself as taking the right step in the right direction.
42. I look like a wealthy person.
Wealthy people are not created with two heads. They are like every normal human being. They are like you and me. So, it is okay to think of yourself as one.
43. I can buy anything I want.
With enough money in your account, you can purchase anything you like. This is enough driving force to help you earn money legitimately.
44. The universe has enough money for all of us.
It's funny when you think of how the universe works. Trust me; the universe has enough money for everyone. You have to take yours.
45. I prefer to focus on abundance alone.
Recall the half-full and half-empty teaser. What do you see? Are you concentrating on the lack, or are you more concerned about the abundance?
46. I let go of every negative energy I have created before now.
Every negative mentality and wall I have built up regarding money, I pull them down now. You need the right mindset to make progress in life.
47. Money won't compromise my spirituality.
Having enough money will not ruin my spirituality. Money and spirituality can exist side by side.
48. Money brings joy and comfort.
Even the bible says money answers all things. You can be happy and comfortable with money. But I advise that money should not be the only basis for your happiness.
49. I am at peace with so much money.
It is not worth losing your peace over anything, not even money.
50. I refuse all the fears I have about money.
Money will help me solve problems and meet my needs. So, I cannot be afraid of it.
51. I discard all the limiting beliefs I have concerning money.
I do away with every mindset that puts wealth beyond my reach. Instead, I develop a positive mindset toward riches.
52. I refuse poverty; I'm close to living a wealthy life.
Poverty is a choice. You become poor by accepting that you are poor.
53. Anybody can be rich.
Wealth is not reserved for special people. It is for everybody. If you are ready to meet the requirements, you are game.
54. I can build a solid financial foundation for my kids.
If you work hard enough, you can give your kids the life you never had.
55. I choose wealth every day.
If you have to choose between being rich and poor every day, choose wealth. Don't get tired of choosing wealth.